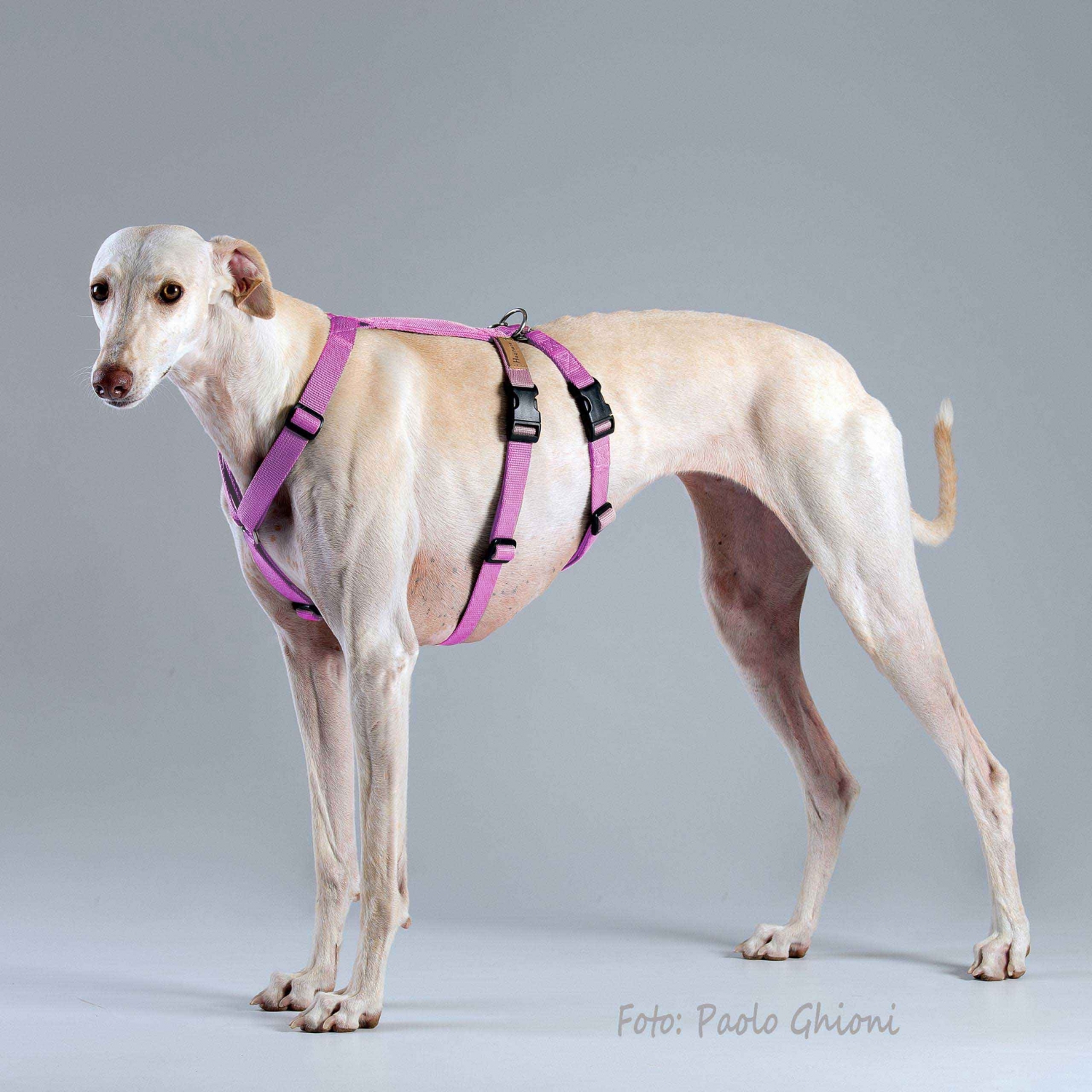 
Harnesses Double H Pink
Disponibile anche in questi colori
Easy to wear, comfortable and elegant: that's the Haqihana harness.
Made by artisans from materials produced in Europe, it's the perfect way to guarantee the utmost comfort for your dog without causing pain, rubbing, sense of restriction or other discomfort.
It has five point regulation, all parts are sewn together with secure stitching and the plastic components are rounded off with no sharp edges.
The "double H" harnesses are specially designed to guarantee the best possible fit for a Greyhound, Galgo or other deep chested and whippet-like dogs.
These harnesses are available in sizes S and M in a limited range of colours: Black, Green, Gold, Orange, Wine, Steel, Blue and Pink. In size L in Black, Green and Wine.
Please contact us for any doubts and questions.
(The image refers to the M2H)
No customer reviews for the moment.
16 other products in the same category:
Istruzioni di lavaggio Le pettorine e i guinzagli Haqihana possono essere lavati a mano o in lavatrice con il ciclo delicato (suggeriamo di...
Titolo: I cani senza di noi - Immaginare i cani in un mondo senza gli umani Autori: Jessica Pierce, Marc Bekoff - Traduzione italiana di Marina...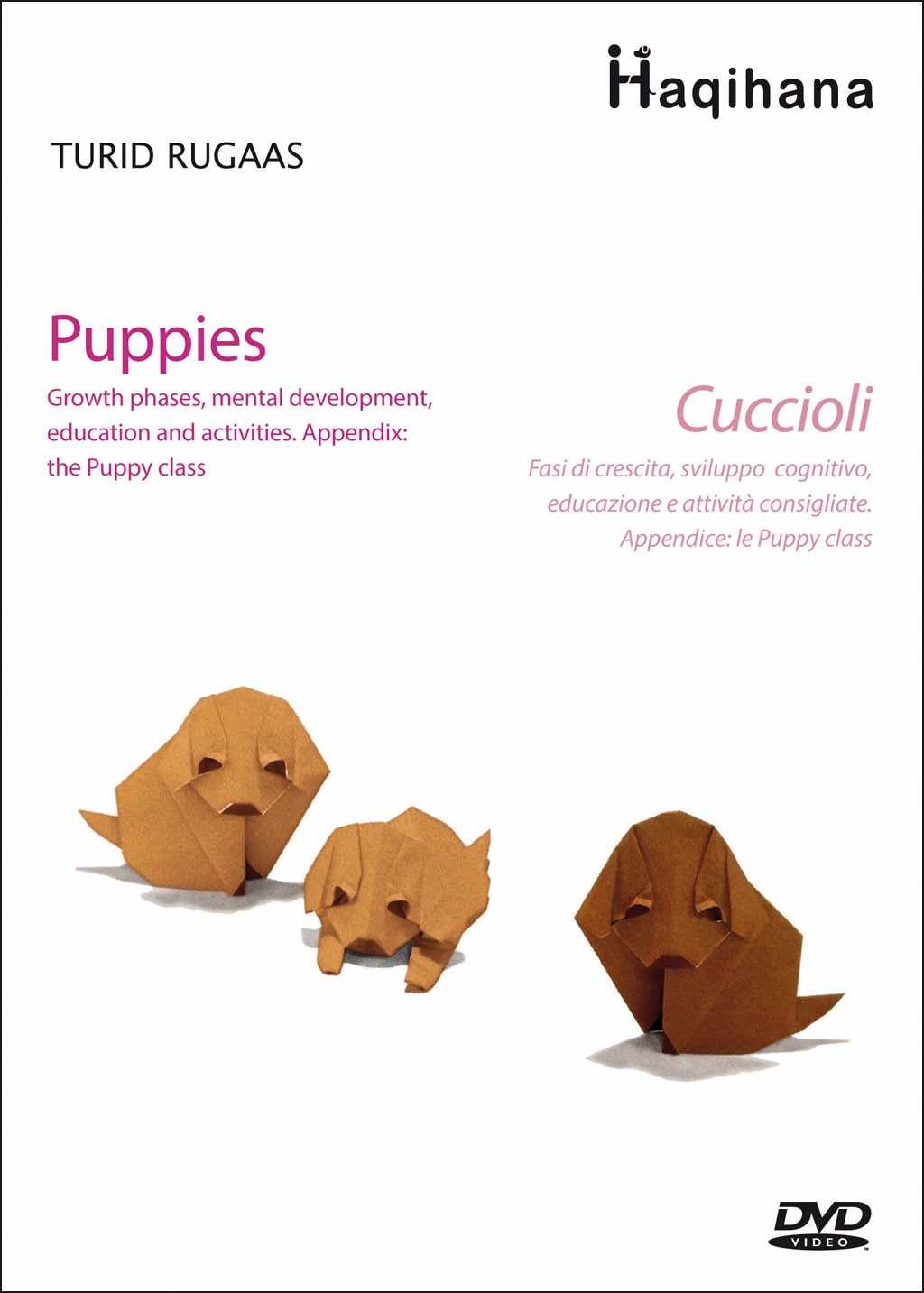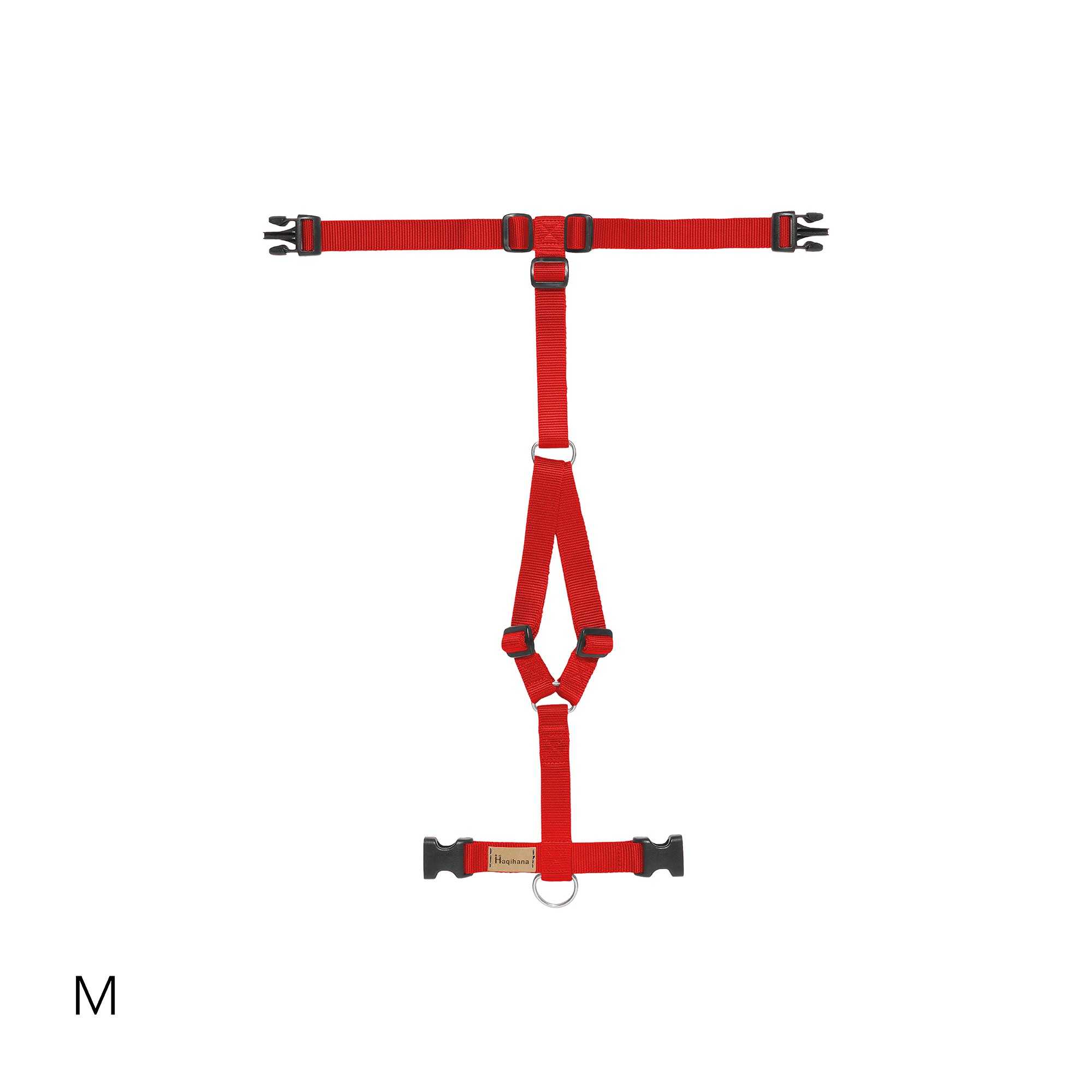 Illustrato, 80 pagine a colori, copertina morbida, brossura filo refeII edizione, IV ristampa 2020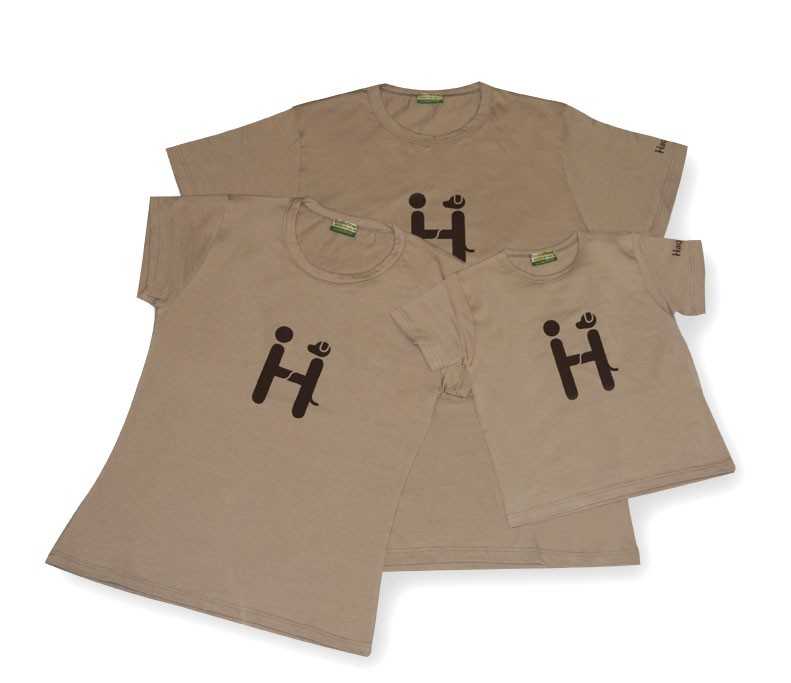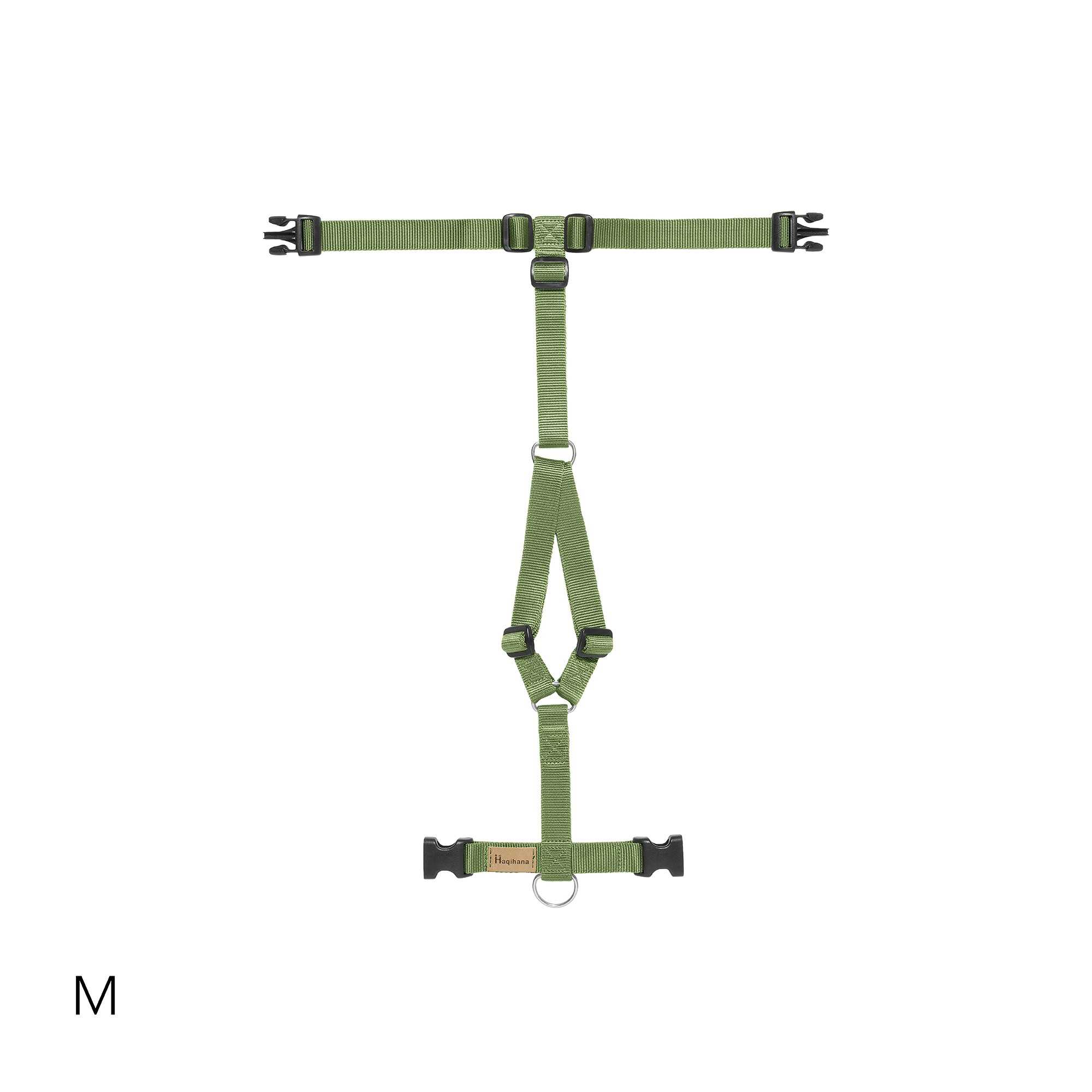 Verrete guidati nel realizzare esercizi che fanno sì che il cucciolo impari a eseguire dei comandi.Nel libro troverete anche lezioni specifiche su...
Illustrato, 88 pagine a colori, copertina morbida, brossura filo refe, con DVDII edizione 2017